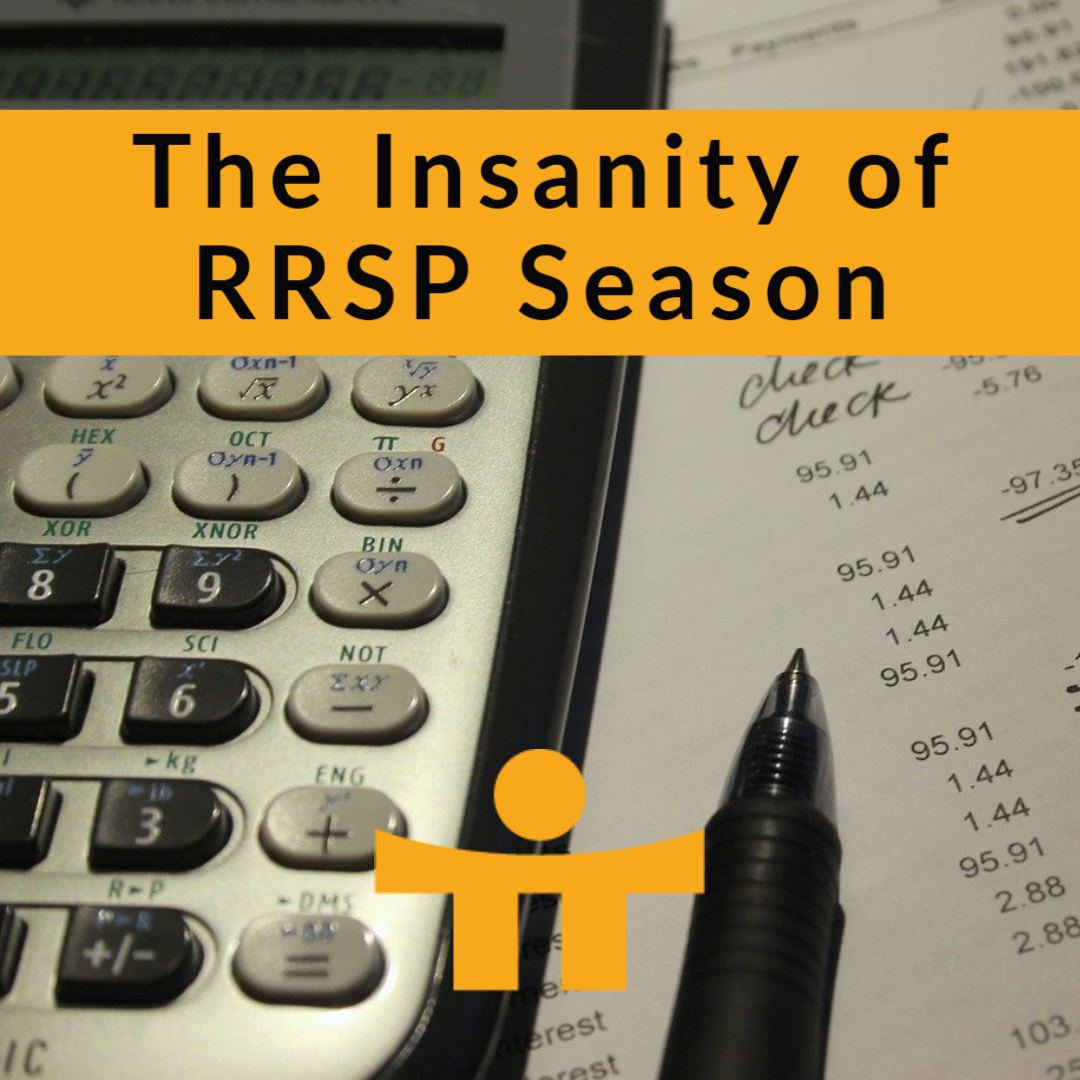 08/31/21
The Insanity of RRSP Season
As each February concludes and RRSP contribution season ends, investors across Canada exhale and exclaim, "Never again."  Investors go through a swirl of emotions awaiting annual bonuses and jumping through hoops to make their annual RRSP contribution. And the next year, they will do it all over again. To change this hamster-wheel of hastily called meetings, sound recommendations hobbled by hurried decisions the planning should begin long before RRSP season. There is no time like the present to change the upcoming flurry of activity associated with RRSPs.
Most importantly of all, a last-minute approach to retirement saving and investing means that you do not benefit as much as you could. Instead of enjoying the rewarding experience of saving for the future, it becomes a panicked, last-minute appointment. This is far from the measured, planned and calm approach that trusted Advisors espouse. A new routine can be created with a Pre-Authorized Credit (PAC) that makes regular contributions to your RRSP.
 What you need to know
What would be the difference to an investor between depositing $24,000 per year at the end of February versus $2,000 at the beginning of every month?  The difference becomes clear when calculated over a 20-year period. In both scenarios an investor has contributed the same amount, $600,000 (25 x $24,000 or 300 x $2,000).
But the amount at the end of the period is not the same! 
At 6% after 25 years the annual $24,000 approach will yield $1,316,748
At 6% after 25 years the monthly $2,000 approach will yield $1,385,988
A difference of nearly $70,000!
In almost every case, this is a conservative estimate. The difference is usually much larger because an investor who commits to monthly contributions and agrees to a PAC (Pre-Authorized Contributions) is much more disciplined. An annual, large payment is more susceptible to the negative effects of variations in year-end bonuses and a year of day-to-day spending. The temptation is to believe that, if skipped, payments can be caught-up later, which the effects of compound interest make it difficult to achieve.
 The Bottom Line
Setting up a monthly PAC can help you retire sooner. The only difference is how frequently you make your RRSP contributions. Nothing more, nothing less.
Contact us to discuss starting or increasing your RRSP PAC!! Click Here!