How's your relationship with your financial planner or advisor?
You're here as you are looking for a team who can help with your specialized needs and understand your goals. It's taken a lifetime to accumulate your wealth, and it's important to get this right. To have the right fit.
It can be challenging in a confusing marketplace to figure out where to turn to for great advice.
We're an ensemble firm, and we spend time with you to better understand your needs. We work together collectively to bring best value directly to you.
From better understanding your vision & core values, health concerns, work goals, unique family situations, lifestyle activities, to delivering your financial plan, through to drafting out your legacy map – it's what we do every day.
Our boutique personal services include:
Investment & Wealth management
Financial planning
Risk and Insurance Planning
Income Planning
Retirement Planning
Legacy, Trust & Estate planning
Expense Analysis
Gifting Strategies
Our philosophy
A hands-on experience with clarity and guidance so you can be where you want to be

Your Foundation
Like building blocks, we carefully stack your intentions and personal preferences, fitting and placing them together to establish your foundation.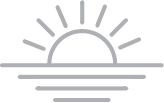 The Horizon
The horizon for what is possible extends to all possibilities. We focus on where you want to be.

The Road Ahead
Past is old, future is new. Clarity and certainty establish signposts on the road that will get you there.

The Right Path
Your vision brings forward the big picture. We keep you focused to think big things and do small things that will take you there.

Guidance & Direction
Some talk to you in their free time. And, some free their time to talk to you.
Financial advice, Financial planning in the areas of financial management, risk management, asset management, estate planning, tax planning and retirement planning, insurance products, including segregated fund policies are offered through Ecivda Financial Planning Boutique / Ecivda Financial Group Ltd. All advisors for this firm are investment representatives in addition to their advisory role, and offer mutual funds and referral arrangements through Quadrus Investment services Ltd. Quadrus, Quadrus Investment Services Ltd. And design are trademarks of Quadrus Investment Services Ltd. and used with permission.